Following Comstock's preoccupation, the few studies to address The Days' Doings have, for the most part, focused on its backpage ads. But the paper's contents, and especially the engravings that graced every other page spread, are of equal importance. Amid theater scandals, demimonde reportage, sporting news, crime coverage, and the predictable hazards of everyday life (such as accidents, disasters, pickpockets, and stray dogs), women were a focal point of coverage. In the pages of Frank Leslie's Illustrated Newspaper the repertoire of female behavior and roles was limited, dividing women into two broad categories: the illustrious and anonymous. The illustrious comprised singular figures who had broken into male professions; the anonymous were further subdivided into dangerous women (for example, prostitutes) and, when innocently or foolishly straying beyond the safety of the home or supervised public venue, endangered women. These categories also held true for The Days' Doings, but the illustrious women in the realm of the solely or largely male reader took on the sexual frisson of notoriety: inhabiting male positions suggested impropriety bordering on promiscuity. [8] And dangerous and even endangered women offered readers a tantalizing visual eyeful of transgression.
Regarding the latter, cautionary reform-minded articles delineated fashions and mores hazardous to respectable women, which in turn translated visually into titillating displays. A lengthy August 1868 report on "The Modern Methods of Intoxication" investigated the ways "a large portion of . . . our citizens is devoted to the theory and practice of stimulation, inebriation, and intoxication." Although opium, ether, and other "rivals of alcohol" also were discussed, it was the fashionable feminine use of Hashish that merited the article's one anecdotal description and accompanying illustration (Figure 4):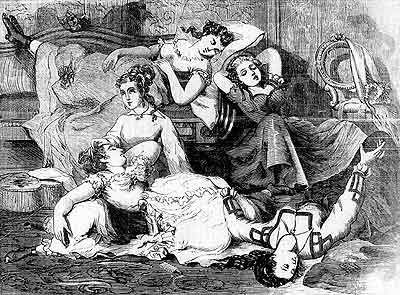 Figure 4. "Modern methods of intoxication.—'A hasheesh party' in the City of New York—
Young ladies 'under the effect' of a preparation of Indian hemp." Wood engraving based
on a sketch by Joseph B. Beale, The Days' Doings, August 8, 1868, 168.